kvm-tec 4FUTURE
CRISIS PROOFED HIGH PERFORMANCE KVM SYSTEMS
flexible customized , future proofed , secure engineered & Hardware optimized
these are the high performance systems kvm-tec 4FUTURE 
Honestly – we would not have thought it!
The KVM market is growing and growing
But due to constant development, ergonomic features, ease of use and innovative solutions, the KVM market has become a rapidly growing market in recent years.
Market forecasts currently predict an annual 5% increase for the KVM market.
We have therefore been thinking
what can be our innovations for the KVM market of the future and developed the KVM 4 Future System. 
WE KEEP IT SIMPLE and with our clever and smart in-house developed technology we turn complex KVM applications into high performance KVM solutions & matrix switching systems up to 2000 endpoints at a sensational price.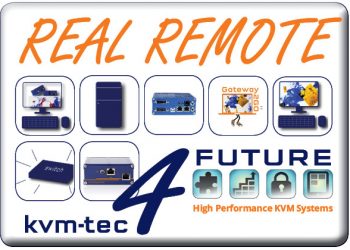 The advantages of the kvm-tec 4future High Performance KVM
The system makes your applications future-proofed – Full HD and 4K extenders can be combined in the matrix switching system up to 2000 endpoints and more. Redundancy and uncompressed belong to the advantages as well as expandable endpoints.
Real Remote for Home Office and Remote Workplaces with super performance
access to virtual machines and remote workplaces becomes possible.
And this with a super performance
Connection to already existing KVM systems
with this solution you can connect the 4Future system to already existing KVM systems (CLASSICline 48 or KVM systems of other manufacturers). A single FLEXline local unit is connected and you are already creating a new KVM future. This is what innovation looks like.
FUNCTIONALITIES & FEATURES
Functionalities & Features – that makes the difference and are the ergonomic boost for your system
All features and functions are software solutions that do not require additional hardware. Mouse glide & switch for clean workstations, where up to 16 monitors can be operated with one mouse and one keyboard, 4K Multiview Commander, where contents from several pc's can be displayed and operated on a 4 K screen, or freeze last image, where in case of a power interruption the last image is displayed in a red frame.
The kvm-tec functionality video describes all functions of the kvm-tec system, which you can browse step by step
All kvm-tec extenders can be installed as point to point connection and in matrix switching systems.
Requirements for small systems up to 48/56endpoints, flexible systems up to 100 and 1000 endpoints and some extenders fulfill the requirements for switching systems up to 2000 endpoints . All kvm-tec extenders are compatible with standard network components and can therefore be designed as flexible and cost-effective matrix switching systems.
Switching in a dedicated network is secure against cyber attacks and is super fast due to the in-house developed technology.
LET'S TALK ABOUT THE KVM-TEC BENEFITS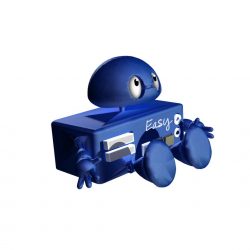 Ready for designing the KVM System, ready for Configuration & Ready for Installation
In our kvm-tec Benefits we have created packages that make your KVM life easier. Starting with the free test unit for 14 days, we will then go on to tune deeper in the KVM world – where we will draw a free sketch of your KVM system. If you need it very, very precisely, then our ready for design packages are perfect for you.
We are also happy to configure and test your system in advance, and with ready for installation, we look over your shoulder during installation.
TEST THE KVM-TEC EXTENDER
You can test your KVM Extender 14 days for free
But not only our KVM Extender comes to you, because with our Powerboxes a tablet with all product information about the product is delivered to you.
You will not only test our powerboxes, but also our team in a virtual meeting on the platform go to meeting (we have already pre-installed the complete software for you).